---
Now that I've got your attention with that gloryhole pic, welcome to Summer (in the Northern Hemisphere) and welcome back to the CFS Newsletter! It's a hot time of year and we've all got

places to go and people to do!



You already know the Sex Listings are

created by you

by writing reviews and suggesting new places on the web site. Some email clients, especially on mobile, may have formatting issues to be fixed; Let me know if you do.

This month I've simplified the format for readability while also trying to keep some of the pics from our Cruiser Gallery, optimized for this format.

And yes, click on the pic to read what ncgloryhole wants from

you

at his Private Gloryhole in North Carolina. Of course,

CFS Members

can reach him via his CFS Member Profile.
---
CRUISING for SEX
is a

free web site

and can

stay online


for both members

and

anonymous users


only when

YOU

support our advertisers.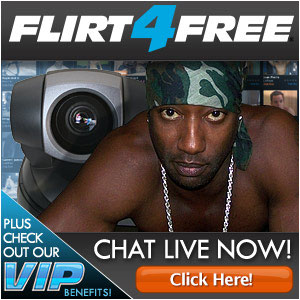 The Leader!
Twentieth Anniversary!
Twenty Years On Webcam!
Live Guys on Webcam Chat are always on your device
computer · phone · tablet
whenever you want!
Adult World XXX Store, Widener, Arkansas. Adult store with arcade.
---
Posted Jun 19 2016 by tigeralum, Edited & Published Jun 24:
I finally got back to this place last weekend while my wife was visiting her parents out of state. I arrived about noon and there was a hot trucker in one of the arcade booths with a gloryhole. He was waiting for an eager cocksucker to come into the adjoining booth.

I sat down, saw he was hot as fuck, and began signaling for him to stick his cock through the hole. He did and I got him hard, then asked him to join me in my booth. It was one the hottest arcade experiences I've ever had.

He was demanding but not over the top. I could tell he was nice guy besides being so hot physically. He had me lick his balls and nipples besides working his beautiful cock. After about ten minutes... Read the rest!
All Worlds Resort, Palm Springs, California. Motel with bathhouse-type action.
---
Posted May 24 2016 by punknine, Edited & Published Jun 02:
Missed my early morning flight and had a day to kill in Palm Springs, so I headed over to All Worlds Resort. Aside from the pissy comments, I found it to be an enjoyable day. Yeah, it is Palm Springs, so you get the older out of shape troll set, but there were also younger working people hanging out as well as tourists to round out the mix.

For all of the blue hairs that one would expect in such a gay retirement mecca, I did get my dick sucked by a hot dude with a blue dyed Afro before he decamped for the drive back to Los Angeles, so there's that.

It did not seem like the management was tweaking, and the facilities are expansive and comfortable. I did not plan on missing my plane to hang at All Worlds, but if I've got to miss a plane, better to have it close to a clothing optional resort like this. See more details & reviews!
Selected Cruiser Gallery Pics
Manhandler Saloon, Chicago, Illinois. Cruise bar with dark room; Leather bar.
---
Posted Jun 11 2016 by NakedAl, Edited & Published June 21:
I was here a couple of times IML weekend. At 4:30 on Friday some regulars were dropping in for a drink in the front. The three thirtyish and well hung Latino guys out back were open to us two older guys joining their suckfest. I got nekkid and went back and forth on a 7-incher and an 8-incher, and shared them with the other guy who really wanted the loads. Later watched them fuck each other, very hot.

Saturday at 11:00 pm the place was packed. Lots of older guys with their dicks poking out of their pants, some hot, some not. I peeled out of my singlet and... Read the rest!
The Green Door, Bethlehem, Pennsylvania. Adult store with arcade, theatre.
---
Posted Jun 13 2016 by

a guest

, Edited & Published Jun 22:
I shot one of the biggest loads of my life on one of the biggest sets of tits I've ever had this weekend behind the Green Door. Good thing this place is a mess inside or I might live there!

I was only there a few minutes late Sunday afternoon when I paused at the door of a booth to watch a big cock plowing a blonde on the video screen. Next thing I know, the door next to me closes. I peer through the hole and I see some guy getting head from his girl. She then turns to blow the random dude on the other side.

I'm a major voyeur, so this is all fine. And not interested when he... Read the rest!
Deviant Otter : Bare Beach Bromance
NSA
· pay only for what you actually watch!
computer
·
mobile
Over 19 Adult Bookstore, Boise, Idaho. Adult store with arcade.
---
Posted Jun 11 2016 by cowboyup42983. Edited & Published Jun 21:
I was here on June 2 and it was awesome. In less than an hour I went into the buddy booths had two nice cocks coming through the gloryholes on each side. I left the door unlocked and had a guy come in and I was sucking three cocks at one time.

Then the guy who came in wrapped up and fucked me while I went back and forth sucking the other guys. After he was done one of the other guys fucked me through the gloryhole with his nice 9-incher while I sucked the other guy off.

At this point the door was wide open and guys were watching me get fucked and sucking.

I would suggest you go there if you are ever in town. I went back a week later and got some nice cock again. See more details & reviews.
Excellence 24/7 Video, Houston, Texas. Adult store with arcade.
---
Posted Jun 05 2016 by

a guest

, Edited & Published Jun 14:
I've stayed away from ABSs for a while, but decided to play again at bookstores. I came on a Friday night and the parking lot was almost full. It was a rainy day, and water was leaking from the roof, not too bad though.

I was there for a little over two hours. In that time I flip-fucked with a young Latino, then fucked another young Latino, then got sucked by an old Asian. Finally I got fucked by some other young guy, either Latino or from the Middle East.

I'm not gonna try other bookstores. This one is the best I've found. See more details & reviews.
Selected Cruiser Gallery Pics
Hawk's PDX, Portland, Oregon. Bathhouse with full facilities.
---
Posted Jun 03 2016 by familpaxxx, Edited & Published Jun 10:
This was my first bathhouse experience. I paid my fee, got a towel and a locker key and changed into my towel. I walked around, saw a few dark corners, video booths, and gloryholes.

I then decided to take a shower — they were public showers — so I left my towel and started bathing. After like a minute some guy came up to me and invited me to his private booth so I accepted. We entered the booth which was like a bed surrounded by mirrors and he grabbed my neck and pushed me towards his hard throbbing cock, so I just started sucking his cock. It was hard but it got super hard in my mouth.

I switched between sucking and eating his nice hung balls. After that he asked me to get on all fours and I did. I felt his hot tongue in my ass licking and it felt

so

good. I haven't felt like that in

such a long while

as sex with the ex-wife was once every two months, missionary and boring.

I felt his cock head push against my ass and I did move forward as it was hurting. So he jumped on top of me and I was flat on the bed... Read the rest!
West Orange Trail, Winter Garden, Orlando Metro, Florida. Street cruising along trails..
---
Posted May 28 2016 by Dickslayer, Edited & Published Jun 06:
Recently a biker got off his bike as I was running the trail and he stepped off onto a wooded area to piss. As I got closer he was stroking it and motioning his head to approach.

His throbbing 9-inch dick went easily down my throat as he head-fucked me till he shot a huge load and whispered, "Swallow it all bud." Cant wait to see him again! :) See more details & reviews.
See More Recently Added Reviews On The Sex Listings!
Read on for more Newly Added Places!

CRUISING for SEX relies on advertising as it's only source of revenue.


Flirt4Free just happens to be the advertiser we rely on most to pay the bills and stay online.

You can rely on Flirt4Free anywhere on your computer, phone, or tablet.

There's always FREE CHAT AVAILABLE, and


VIP Members

enjoy extra benefits and time with models and groups!
Here's a few of the places added to the Sex Listings since the last newsletter.
See all fifty of the most Recently Added Places for more.
---
Oz Campground, Unadilla, Georgia. Cruisy campground.

Posted May 21 2016 by Xander420, Published Jun 01:: Gay clothing-optional campground with the only gay bar in the area (open weekends). The Sugar Shack is a well thought out and supplied play space. Off the beaten track but surprisingly popular. See web site for additional details.
---
Cruising in Cox's Bazar, Cox's Bazar, Bangladesh. Cruisy beach; Men for hire.

Posted May 30 2016 by

guest

, Published Jun 08:: Cox's Bazar is probably the best spot in the whole country. There are absolutely no gay bars, cafes, or other areas. That's not how it works in Bangladesh...

...The guys who work on the beach are very friendly and eager to do business. If you meet any guys there and take them to your hotel room, be prepared to pay some money "as a gift." Establish the price clearly before you leave the beach...

...Bangladeshis here are in "vacation mode" and are happy and frisky, and it's not unusual to find guys who are mostly heterosexual but who here are willing to make a "special friend."
---
Dead End of Raby Road, Waldorf, Maryland. Cruisy woods.

Posted Jun 10 2016 by arabboy123, Published Jun 20:: This is a hidden place. There is plenty of space to do things there and hidden areas. Just walk around the blocks and you will see people there. This area is good from 3 pm to 7 pm while it's light out.
---
Because of time and space constraints —

this is a long email!

—
I'm not including a sample of other shorter recent reviews from Sex Listings.
There's been over 150 Recently Added Reviews since the May Newsletter,
and there will be more published by the time you read this.
---
Heads Up! There are always new reports of police activity in cruisy spots. Often this includes arrests and publicity, even names and photos, about the cruisers who are caught. Many of these come from you, our members, and many come from automated Internet searches that I use to look for keywords related to arrests for public cruising. I hope you all have fun wherever you play, but keep your eyes open not just for other cruisers but also for possible entrapment or other dangers. Use discretion and be cautious when in a public place. Look at our Heads Up page before you head out to see if there is police activity where you are going or for that matter, any reports of bashings or similar problems. Undercover cops do not have to reveal themselves before you reveal yourself to them. Please remember, too, to use sensible caution when hooking up with strangers however you meet, whether through an online ad, an app, or in person. If it seems too good to be true, it probably is — but that doesn't mean you can't have great times out there, either.

We rely on you to keep sharing your tips about new cruisy places and reviews of the ones we already have online. Share your tips, share your questions, share your stories, because you are really the folks who make this web site happen. Wherever you hookup, check our site for where to go. And be sure to cum back and share your reviews with us at CRUISING for SEX in the Sex Listings.

All the best,
~ Bob S. Manager/Editor
---